Wealthifier – Internet, Affiliate, Email and Information Marketing…Teaching You How to Make Money Online » Getting Traffic, Money-Making Basics, Money-Making Tools, Social Marketing » How To Get More Facebook Fans Now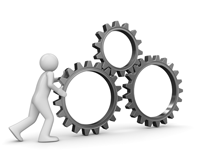 There are so many networking sites but Facebook has been said to transcend all of them and provide good opportunities especially for businesses to expand their customer base. The social networking site enables people to communicate with each other and stay connected. Facebook has also become an ideal marketing feature for numerous businesses. This has increased the need for people to find out how to get more Facebook fans to promote their businesses.
Use of face book Fan Box
– This is an application that can be obtained from your face book fan page settings and added to your personal website.The Facebook fan page is a great way of interacting with your friends and also clients. You can have a face book like box on your website that is directly related to your face book fan page. This enables people visiting your site to see your fans.  Please click on mine on the lower right side bar if you don't mind. 

Tagging Facebook photos
– As people upload many pictures to your page, allow them to tag you in the photos. The photos will then be displayed on your fan page in a picture folder. They will also be viewed on the fan's profile page and friends who are not in your friends list will have access to them. This will help you to reach a big crowd of friends and it will help you get more face book fans.
Encourage Comments
– Posting up to date information and questions on your page prompts fans to reply, like, and share your posts. Every time a fan comments or likes a post, your post will automatically show up on their friend's Facebook stream. This would make your page visible to an untapped group of potential fans.
Use of friends
– Individuals who have millions of fans started with just a few. You can ask your friends to 'Like' your status for starters to portray that your page is interesting and active. It will not work well for you when a possible fan for your market realizes that you absolutely have no fan.
Have Regular posts
– Frequent content on your page acts as a way of interacting with your fans. Ensure that you have regular posts to increase visibility of your fans. By doing this, you will maintain your fans and also attract more. If you are focusing on adding more Facebook fans, remember that everyone starts from a small number of fans and gradually gets large numbers.
By making proper use of the guidelines on how to get more Facebook fans, your fan page will automatically increase. Many companies have a Facebook fan page especially if they want to target the younger generation. Everyone is making use of their fan page to increase potential customers. Using a fan page is ideal to any organization looking for online presence
Related Posts:
Related Sites:
Written by
Casey
Filed under: Getting Traffic, Money-Making Basics, Money-Making Tools, Social Marketing · Tags: advertising, facebook, facebook advertising, facebook marketing, get more fans on facebook, how to get more facebook fans, marketing, Social Marketing, social media, social media marketing
© 2021 Wealthifier – Internet, Affiliate, Email and Information Marketing…Teaching You How to Make Money Online LLC